I recieved a copy of Scrapbook Max in the mail last week and have been playing around with it every since.



Why 5 stars?
Well, for starters it was a cinch to install

.

After installation I watched a short tutorial and was ready to get my feet wet. I've been playing with Scrapbook Max for the past week and made this album for my niece in less than 10 minutes. It probably would have took less time than that but it took me awhile to find the pictures I wanted to use. Anyway, here's a peek @ the album: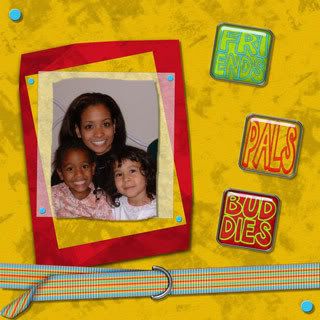 It was way too easy to email the album to my niece. This program is very easy to use and definitely user friendly. What I loved most is the various forms available to publish your scrapbooks. Need to have it printed professionally - no problem, want to send it via email - done, want to make a slideshow and put it on a CD - as my kids say, easy peasy lemon squeezy. Those are just a few to start with. I made a slideshow with the above pages and emailed it to my niece with ease.
The program also comes with templates, which are editable.
But best of all this program
DOES NOT
restrict you to the scrapbook items provided with the software. I was able to import some of my own digi items into the program. So if you are new to Digital Scrapbooking or would like to give Digital scrapbooking a try, without spending alot of money, then Scrapbook Max is for you!