Well the party went well. The girls had a blast @ the movies and they said the Bee Movie was very funny.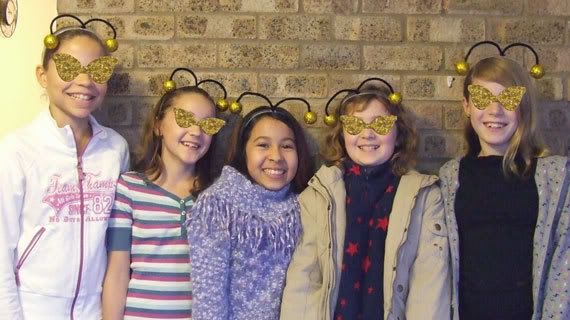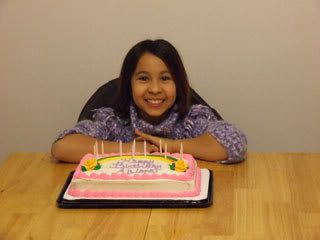 One party down and one to go, with 3 holidays along the way. I'm getting tired just thinking about it. Plus I'm sure some other stuff will pop up along the way. I've been trying to get the last of my Christmas shopping out of the way. Its getting harder and harder to shop for my kids as they are getting older. Took care of Thangsgiving dinner yesterday, went to Tesco's and spent about £100.00 there then went and spent about $100.00 getting the rest of the food @ the commissary. DH is going to pick up the turkey from popeye's tonight after work. Anyway while we were @ Tesco's I got my DH's niece an adorable dress-up princess dress and a count down calendar. Isn't this just the cutest!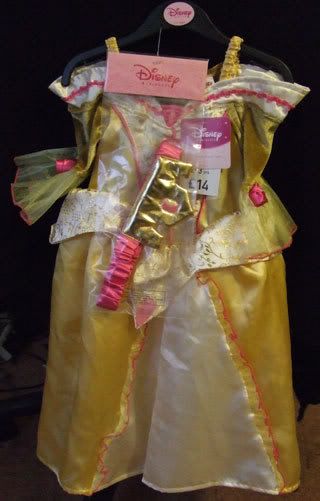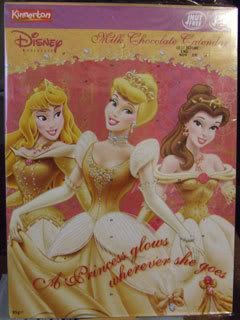 The dress and the calendar match. I need to get this in the mail by Friday. It'll have to an early Christmas present. I want her to be able to enjoy the chocolates in the calender as Christmas draws near. Well got to go, so much to do and no time to do it all.